Dominica sits in the western part of the Caribbean facing the North Atlantic Ocean. This island of a country is blessed with a lush mountainous rainforest with a teeming fauna and flora. Its nickname is the "Nature Isle of the Caribbean" and can be compared as a mini Hawaii since it is also home to active volcanoes. It may be small with an area of 290 square miles but there's just so much to do in this beautiful island, and here's the must-sees!
BOILING LAKE
Yes, it is unmistakably a lake with bubbling hot water, the second largest in the world. This lake is said to be a slit from the earth's crust thus releasing steam that heats the 200 feet-wide greyish green waters. This definitely sounds amazing and is worth a visit but for you to reach this Boiling Lake you have to endure a 3-hour trek in a dense forest so a guide is a must!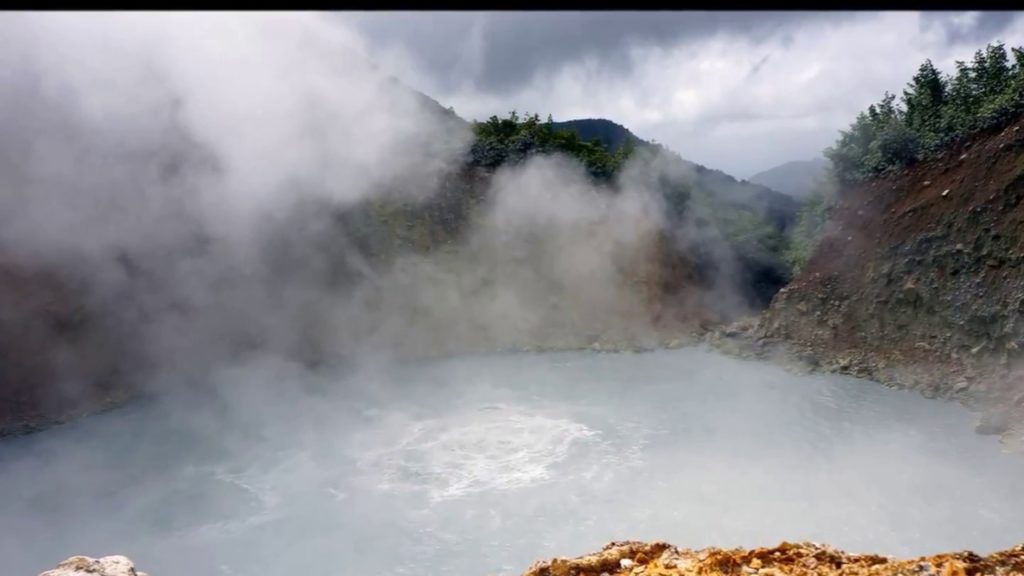 TRAFALGAR FALLS
This twin falls is called Mother and Father with one cascading at 85 meters and the other at 40 meters. This is one of the most visited places in the island because aside from its distinctive beauty, it is also very easy to access with just 10- to 15-minute walk down a rainforest path.
PAPILLOTE TROPICAL GARDENS
This vast 14-acre garden will make you appreciate the tropical flora even if you are not a botanist. An idyllic floral paradise inside the grounds of the pretty Papillote Wilderness Retreat. After wandering the gardens and seeing orchids, bamboos, bromeliads, and a lot more of the exotic plants, you can dine outdoors at their Rainforest Restaurant for a refreshing experience.
EMERALD POOL
Another popular hiking trail for the amateur trekkers is the 10-15 minute hike to the Emerald Pool inside the Morne Trois Pitons National Park. Another magnificent 40-foot waterfall cascades into an emerald pool of cool waters would refresh any traveler who decides to take a dip. The greeneries all around would definitely enhance your Emerald Pool experience.
DOLPHIN & WHALE WATCHING
What is better way to see the whales and dolphins than in their most natural habitat in this Caribbean paradise? Using a hydrophone technology, tours are guided with this underwater microphone which can reach up to 10 km range. A wide variety of whales are known to show up almost every day so prepare to witness these water giants up close.